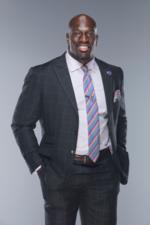 Luncheon Speaker - Thaddeus M. Bullard, aka "Titus O'Neil"
THADDEUS M. BULLARD - WWE SUPERSTAR "TITUS O'NEIL"
Thaddeus M. Bullard is a global entertainer with the WWE as "Titus O'Neil." But out of the ring his passion as a philanthropist, father and mentor has helped thousands of kids, has raised thousands for scholarships and has raised millions for non-profit organizations such as the United Way, Susan G. Komen and the Special Olympics.
Thaddeus M. Bullard is an accomplished athlete, philanthropist and entertainer as WWE Superstar Titus O'Neil who has a heart for youth and the community. He has been presented with scores of honors and awards that speak to his commitment to giving back to others. Mr. Bullard went from being a resident of the Florida Sheriffs Youth Ranches as a troubled, underperforming young man to being a mentor, role model and honorary Deputy for the Hillsborough County Sheriff's Office. Mr. Bullard's passion and commitment to not only succeed personally but also to help others is derived from an early seed planted at the Florida Sheriffs Youth Ranches, where many vested in him when, in his words, "they had nothing to gain in return." Mr. Bullard has meaningfully supported various organizations, locally and globally, by giving of his time, talent and treasure. Although Mr. Bullard, a product of rape, lacked a strong male role model in the home, his commitment to family, most notably his two sons, TJ (15) and Titus (13), are nothing short of remarkable. Mr. Bullard's first priority remains being a father and role model to his children. For the past nine years his "Joy of Giving" holiday event gives 15,000 gifts to underprivileged children and families in need throughout the Greater Tampa area.
Mr. Bullard is a proud member of Omega Psi Phi fraternity incorporated, the president of the Bullard Family Foundation (an organization that provides programs and resources to help build character and improve outcomes in the community) and a member of Revealing Truth Ministries in Tampa, Florida, where he resides.
ATHLETIC ACCOMPISHMENTS
1996, USA Today Parade All American
1998, Citrus Bowl, University of Florida football team
1999, Orange Bowl, University of Florida football team
2001 - 2002, Professional football player, NFL Jacksonville Jaguars
2003 - 2007, Professional football player, Arena Football League
EDUCATION
B.A. Sociology, University of Florida, 2000
Student Body Vice President, 1999-2000
Member, Florida Blue Key Leadership Honor Society
M.A., Administrative Education, University of Florida, 2001
To learn how to volunteer for or donate to the Bullard Family Foundation, go to https://bullardfamilyfoundation.org/.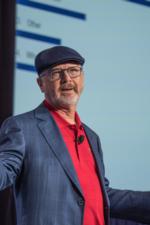 John Packard - Master of Ceremonies
President and CEO, Steel Market Update
John Packard is the President and CEO of Steel Market Update. John spent 31 years actively selling steel in the service center, trading company and steel mill segments of the industry. He started Steel Market Update in 2004 as a way of communicating with his customers and in 2008, Steel Market Update was incorporated as a provider of market intelligence to the steel industry. He also founded the SMU Steel Summit Conference, which has become the leading steel conference in North America, as well as a group of successful steel training workshops. The CRU Group, a global leader in steel analysis, price assessments, consulting and events has now acquired Steel Market Update.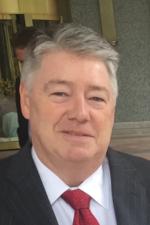 John Anton
Director of Steel Analytics – Pricing and Purchasing Service, IHS Markit
Mr. John Anton is director of steel analytics and the lead steel expert in the Pricing and Purchasing Service at IHS Markit. Recognized for his expertise in the ferrous metals industry, he is responsible for evaluating the outlook for steel. Mr. Anton also specializes in forecasting commodities and works closely with the Energy and Economics teams at IHS Markit to identify the specific impacts of changing oil price and alternative oil price scenarios. Prior to joining IHS, now IHS Markit, in 1995, he was in the private practice of law as well as an economist and statistician for the United States Department of Labor in the Bureau of Labor Statistics (BLS). Mr. John Anton received a Bachelor of Science in Economics from Florida State University, US, and a Juris Doctor from the Marshall-Wythe School of Law at the College of William and Mary, US.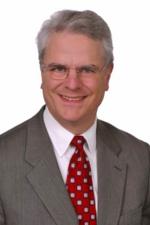 Lewis Leibowitz
The Law Office of Lewis E. Leibowitz
Mr. Lewis Leibowitz is a prominent international trade and Customs attorney based in Washington, D.C. He established an individual law practic in 2015, after nearly four decades at two large law firms.
Mr. Leibowitz advises clients on international trade opportunities and challenges dealing with law and government policy. He specializes in trade remedy actions, particularly helping commercial consumers and importers in navigating trade remedy cases involving basic industrial materials including steel.
A noted specialist in the law and policies affecting industrial consumers, international economic development and global competitiveness, Mr. Leibowits advises on trade and investment-related international agreements, as well as related concepts in the U.S. and in other countries. He has spoken frequently on trade remedy cases and their likely impact on the industries filing them and on those downstream customers affected by them.
Mr. Leibowitz has a wealth of experience in a wide variety of international trade matters for nearly four decades. He also handles Customs-related matters dealing with classification, valuation, country of origin, foreign trade zones and penalties.
An acknowledged leader in free zones worldwide, Mr. Leibowitz was chairman of the National Association of Foreign Trade Zones and participated in the creation of the World Free Zones Organization.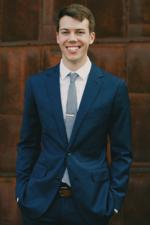 Blake Hurtik
Editor, Argus Metal Prices, Argus Media Group
Blake Hurtik is the Houston-based editor of Argus Metal Prices, where he oversees a global team of 18 reporters focused on price reporting, news and analysis of the ferrous and nonferrous scrap, steel, ferro-alloys and minor metals markets. He has covered commodity markets at Argus Media since 2013, spending the first four focused on the North American fertilizer trade before shifting to metals. Prior to joining Argus, he worked as a sports reporter at the San Antonio Express-News. Mr. Hurtik has a Bachelor's of Journalism degree from the University of Texas at Austin.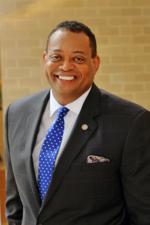 Philip Bell
Phillip Bell, President of the Steel Manufacturers Association (SMA)
Phillip K. Bell is President of the Steel Manufacturers Association, which represents 30 North American steel producers and 120 associate member companies across the U.S., Canada, and Mexico, accounting for over 75% of domexstic steel producetion, and employing over 60,000 people. The SMA serves as the voice of the North American Elctric Arc Furnace (EAF) steel industry.
Prior to leading the SMA, Mr. Bell served as Director of External Communications and Public Affairs for Gerdau Long Steel North America, based in Tampa. He developed an interest in the steel industry and manufacturing in the late 1980s, while serving as an operations supervisor at Elementis Chromium, in Corpus Christi, Texas. He has held executive level positions in operations, human resources and public affairs with Gerdau, the SGL Carbon Group, and Qualitech Steel Corporation.
Mr. Bell currently serves on the U.S. Department of Commerce INternational Trade Advisory Committee on Steel (ITAC 12), advising the Secretary of Commerce and United States Trade Representative on trade policy, agreements, and other trade-related matters.
Mr. Bell is a graduate of Texas A&M University, and holds a master's degree in Global Strategic Communications from the University of Florida. Phil and his wife, Linda, reside in Washington, D.C.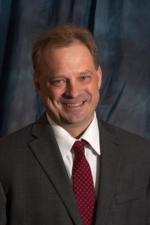 Dave Sumoski
EVP, Merchant & Rebar Products, Nucor Corporation
Dave Sumoski is Executive Vice President of Merchant and Rebar Products for Nucor Corporation, America's largest steel producer and North America's largest recycler.
Dave joined Nucor in 1995 to serve as electrical supervisor of Nucor Steel Berkeley in Huger, South Carolina. From 1999 to 2008 Dave served as maintenance manager of Nucor Steel Berkeley. In 2008, he was promoted to the position of General Manager at Nucor's Marion, Ohio bar mill where, in 2010, he was again promoted to Vice President and General Manager. In 2012, Dave became Vice President and General Manager of Nucor Steel Menphis.
In September 2014, Dave moved to Nucor's corporate headquarters in Charlotte, North Carolina, when he was named Executive Vice President of Engineered Bar Products. In 2017, he was appointed to his current position of Exeucitve Vice President of Merchant and Rebar Products for Nucor Corporation.
Prior to joining Nucor, Dave worked for several years at LTV-Steel in Cleveland, Ohio.
Dave graduated from Drexel University with a degree in Engineering and Baldwin-Wallace University with a master's in business administration.
Richard Chriss
Richard Chriss, Esq., President American Institute for International Steel (AIIS) & International Trade Counsel
Richrd Chriss is an accopmlished attorney with a broad background in international trade law and policy both on Capitol Hill and in the Executive branch of the United States Government. He received graduate training in public policy and economic at Harvard University and studied international law at the University of London.
Mr. Chriss served as Senator Chuck Grassley's international trade counsel, on both his personal and Senate Finance Committee staffs. In that role, Mr. Criss was involved in drafting bills and helping develp legislative strategy for a number of key trade initiatives, includeing Trade Promotion Authority, the Africa Trade Bill, FTA implementing legislation, and other similar legislation.
While working with the Finance Committee, Richard managed nine Committee trade hearings, coordinated Committee oversight of federal departmenss and agencies, and aided in preparation for WTO meetings, including Ministerial Conference meetings.
Mr. Chriss later served for two years as Senior Counsel to the Under Secretary for International Trade in the Department of Commerce, where he was involved in a broad range of trade and economic policy matters.
Then-Ambassodor Rob Portman asked Mr. Chriss to work with him at the Office of the United States Trade Representative, a job he held for about six years. In this position, he worked on the WTO Doha Round negotiations in Geneva, the US-Korea trade agreement (KORUS) in Korea and in the United States, China trade issues, and other related matters.
Mr. Chriss left USTR in mid-2011 to create and manage his own firm to primarily advise American businesses on trade matters, including trade negotiations, market access, and trade compliance issues.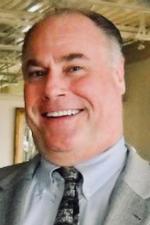 John D. Foster
John D. Foster, President of Kurt Orban Partners and Chairman of the American Institute for International Steel
John D. Foster was born and raised in Philadelphia, Pennsylvania and graduated with honors from Marietta College in 1974 with a BA in Business and Economics. In 1991 an MBA was added to his academic resume from the University of Colorado in conjunction with the University of San Francisco's McLaren School of Business.
His steel career began at J & L Steel Corporation (later LTV Steel, ISG and Now Arcelor Mittal Steel) after being recruited upon graduation from Marietta. In 1980 Mr. Foster joined CF & I Steel (now Evraz-Rocky Mountain Steel) in Pueblo, Colorado. In 1990, he moved to manage the Rod and Wire Division for Ferrostaal Metals Corporation, which was then a joint venture between Ferrostaal and Kurt Orban Partners in San Francisco. In 1995 the Rod and Wire Division was moved to the headquarters of Ferrotsaal Incorporated in Houston, Texas.
As of Janaury 1, 2008, the steel trading arm of Ferrostaal was merged into what is today Coutinho & Ferrostaal International and Mr. Foster carried the titles of Chief Operating Officder and Executive Vice President - Commercial for the sector of the Group that oversees the America's as well as President and CEO of the Company's North American Division. Both organizations are headquartered in Houston, Texas where Mr. Foster has resided the past 25 years.
As of August 1, 2012, Mr. Foster moved and christened a consulting and marketing LLC named Parters in Steel International and was subsequently retained to serve as President of Kurt Orban Partners LLC, a privately held steel trading company located in the San Francisco Bay Area which also addresses the full line of steel products for its customers on a national basis.
Industry activities include serving as Chairman for the Texas Free Trade Coalition during the Section 201 sanctions on steel under the Bush Administration and a long time member and presenter to the American Wire Producers Associaiton and the Wire Association International. He also served as a Steel Fellow for the American Iron and Steel Institute (AISI) in 1985.
Mr. Foster was elected chairman of the American Institute for International Steel (AIIS) in 2010 and he continues to serve in that role.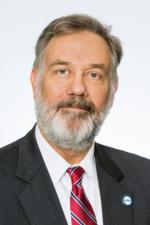 Jerry Parrish, PhD
Chief Economist, Florida Chamber
Dr. Jerry D. Parrish is the Chief Economist and the Director of Research for the Florida Chamber Foundation. In that role, he is responsible for conducting in-depth analyses on the Florida economy and on solutions to help secure Florida's future.
Dr. Parrish previously was the Chief Economist and Director of the Center for Competitive Florida at Florida TaxWatch. Prior to that position, he served as the Associate Director of the Center for Economic Forecasting & Analysis (CEFA) at Florida State University, and has many years of experience in the private sector in management roles at international manufacturing companies.
Dr. Parrish is also an Adjunct in the Masters in Applied Economics Program at Florida State University. He earned a B.S. in Agricultural Business and Economics from Auburn University, an M.B.A. from Bellarmine University, an M.S. in Economics from the University of North Carolina at Charlotte, and a Ph.D. in Economics from Auburn University. He regularly publishes research reports and articles on the Florida economy and Florida's competitiveness.