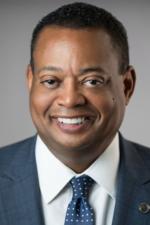 Philip Bell
Philip Bell, President, Steel Manufacturers Association
Philip K. Bell is President of the Washington, D.C. based Steel Manufacturers Association (SMA). The SMA represents 25 North American EAF steel producers and over 100 associate member companies across the U.S., Canada, and Mexico. SMA members account for over 75% of domestic steelmaking capacity, and employ over 60,000 people. Approximately two-thirds of all steel made in North America is made via the EAF process. The SMA serves as the voice of the North American EAF steel industry.
Prior to joining the SMA in 2013, Mr. Bell served as Director of External Communications and Public Affairs for Gerdau Long Steel North America. He is a 25 year industry veteran, who has held executive level positions in operations, human resources and public affairs with Gerdau, the SGL Carbon Group, Qualitech Steel Corporation and Elementis Chromium.
Mr. Bell currently serves on the U.S. Department of Commerce International Trade Advisory Committee on Steel (ITAC 12), advising the Secretary of Commerce and United States Trade Representative on trade policy, trade agreements, and other trade related matters that benefit U.S. businesses, workers, and the economy.
Mr. Bell is a member of the U.S. industry delegation to the OECD Steel Committee and the Association for Iron and Steel Technology (AIST). He is also on the board of the National Association of Manufacturers (NAM) Council of Manufacturing Associations (CMA). He holds a master's degree, with distinction, in Global Strategic Communications from the University of Florida and a bachelor's degree from Texas A&M University – Corpus Christi.
Richard Chriss
Richard Chriss, President and International Trade Counsel, American Institute for International Steel
Richard Chriss is an accomplished attorney with a broad background in international trade law and policy both on Capitol Hill and in the Executive branch of the United States Government. He received graduate training in public policy and economics at Harvard University and studied international law at the University of London.
Mr. Chriss served as Senator Chuck Grassley's international trade counsel, on both his personal and Senate Finance Committee staffs. In that role, Richard was involved in drafting bills and helping develop legislative strategy for a number of key trade initiatives, including Trade Promotion Authority, the Africa Trade Bill, FTA implementing legislation, and other similar legislation.
While working with the Finance Committee, Mr. Chriss managed nine Committee trade hearings, coordinated Committee oversight of federal departments and agencies, and aided in preparation for WTO meetings, including Ministerial Conference meetings.
Mr. Chriss later served for two years as Senior Counsel to the Under Secretary for International Trade in the Department of Commerce, where he was involved in a broad range of trade and economic policy matters.
Then-Ambassador Rob Portman asked Mr. Chriss to work with him at the Office of the United States Trade Representative, a job he held for about six years. In this position, he worked on a wide array of high-level trade matters.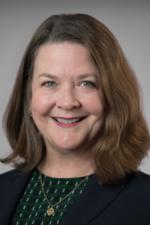 Jean Kemp
Jean Carroll Kemp, Senior V.P. for Government Affairs and Trade Policy for the Steel Manufacturers Association (SMA)
Jean Kemp is a trade policy expert with over 30 years' experience. Prior to joining SMA, she served at the Office of the U.S. Trade Representative (USTR), where she combatted foreign unfair practices through negotiations and enforcement actions, including successful U.S. WTO disputes against China. Jean led U.S. delegations to the Global Forum on Steel Excess Capacity, and the Energy Working Group of the U.S.-EU T-TIP free trade negotiations. Jean also worked at the U.S. Department of Commerce for 16 years, administering AD/CVD laws.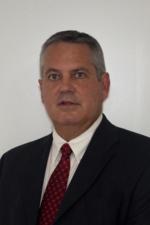 Paul Lowrey
Paul Lowrey, President and Founder, Steel Research Associates
Paul Lowrey has been in the steel industry for 25 years and has conducted over 200 customized market studies for steel producers and processors. Paul previously worked at SteelBase Partners, Metal Strategies, and Beddows & Company. Prior to steel, Paul worked in the energy industry for 10 years. In addition to his consulting work, Paul is a guest speaker at industry conferences and writes articles for industry trade publications. Paul holds a BA from Grove City College near Pittsburgh and an MBA from Northeastern University in Boston.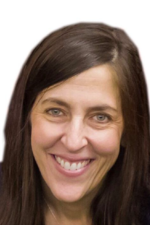 Lisa Reisman
Lisa Reisman, Co-founder and Executive Editor, MetalMiner
MetalMiner is one of the largest metals websites dedicated to global metal market intelligence. As one of the nation's foremost metals experts. Lisa and her team have developed innovations in metal price forecasting, pricing and benchmarking. In addition to past roles at Arthur Anderson and Deloitte Consulting, she has also owned and operaterd her own aluminum trading company. Lisa earned her MPA from New York University along wtih a BA in political science and journalism from the University of Wisconsin-Madison. She is a Six Sigma Black Belt.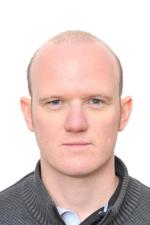 Thorsten Schier
Thorsten Schier, North American Editor, Steel and Ferrous Scrap, Fastmarkets