2022 Speakers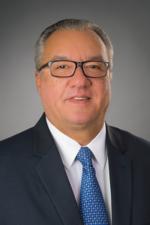 Lourenco Goncalves
Chairman President and CEO, Cleveland-Cliffs
Lourenco Goncalves was appointed Chairman, President and Chief Executive Officer of Cleveland-Cliffs Inc. in August 2014. Since joining the company, he has implemented and has been executing a strategic initiative designed to strengthen Cliffs' position as a major player in the U.S. steel industry.
Mr Goncalves brings more than 30 years of experience in the metals and mining industries, as well as extensive Board experience, in the United States and abroad. Prior to Cliffs, he served as Chairman of the Board, President and Chief Executive Officer of Metals USA Holdings Corp. for over 10 years. Prior to Metals USA, Mr Goncalves served as President and Chief Executive Officer of California Steel Industries, Inc. from March 1998 to February 2003. Prior to that, he was employed by Companhia Siderúrgica Nacional (CSN), where he held several positions in operations and sales. Mr. Goncalves served as a board member of Ascometal SAS, a manufacturer of special steel headquartered in Paris, France, from October 2011 to April 2014.
He currently serves on the Board of the American Iron and Steel Institute (AISI). Mr Goncalves is a Distinguished Member and Fellow of the Association for Iron & Steel Technology (AIST). In 2019, he was the recipient of the Crain's C-Suite CEO award for his contributions, community commitments and outstanding professional performances in Northeast Ohio.
Mr Goncalves earned a Master of Science degree in Metallurgical Engineering from the Federal University of Minas Gerais in Belo Horizonte, Brazil and a Bachelor's degree in Metallurgical Engineering from the Military Institute of Engineering in Rio de Janeiro, Brazil.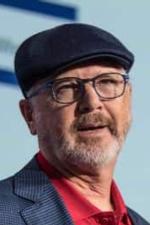 John Packard, Steel Market Update - Master of Ceremonies
President and CEO, Steel Market Update
John Packard is the President and CEO of Steel Market Update, part of CRU Group. Mr Packard spent 31 years actively selling steel in the service center, trading company and steel mill segments of the industry. He founded Steel Market Update in 2004 as a way of communicating with his customers. In 2008, Steel Market Update was incorporated as a provider of market intelligence to the steel industry and, in 2018, the company was purchased by the CRU Group. Mr Packard is a frequent speaker at industry and financial events. He is also the founder of the SMU Steel 101, Managing Price Risk and custom steel training workshops. He also founded the SMU Steel Summit Conference, which has become the leading steel conference in North America.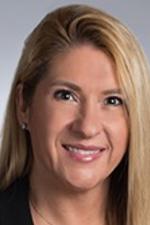 Lynn Lupori
Head of Consulting - North America CRU
Lynn M. Lupori is Head of Consulting - North America for CRU. Lynn is focuse on guiding the CRU Consulting team to bring exceptional insight into strategic questions to companies with interests in the metals related industries throughout North America. Lynn is focused on working with customers to develop and execute projects related to important and strategic issues such as market analysis, strategy development, risk assessment, as well as valuatoin services and negotiation support. Lynn has worked for over 20 years wiht domestic as well as international manufacturers (primarily in the metals and mining industries) determining strategic growth opportunities. Throughout her career, she has worked with North Amercan as well as global companies on issues such as market assessment/forecasting, capital investment plans, marketing and competitive strategy.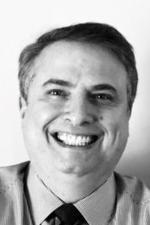 Anton Posner
Chief Executive Officer, Mercury Resources LLC
Mercury Resources provides full supply chain services to the global metals, steel, and industrial commodity markets. Founded in 2016, Mercury Resources has diverse experience providing total solutions to producers, consumers, trading companies and banks involved in the commodity trade space.
Prior to joining Mercury Resources, Anton was Chief Executive Officer of CWT Commodities USa, the North American unit of the Singaport based global logistics and financial services company CWT Limited. Over his career Anton held positions at supply chain management companies and steamship lines including sales and marine operations.
Anton holds a Bachelor of Science degree in Marine Transportation/Business Administration from The State University of New York Maritime College and Fort Schuyler where he also obtained his Unites States Merchant Marine License as a Third Mate. After his academic career at SUNY Maritime, Anton served as an office in the United States Naval Reserve in various units including as a junior officer in Naval Control of Shipping unit in New York.
Anton has lectured at several colleges an universities on the business of logistics uncluding The State University of New York Maritime College, The United States Merchant Marine Academy, and Baruch College of the City University of New York.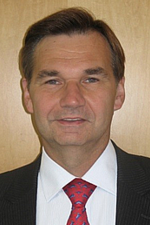 Walter Kemmsies
Economist, The Kemmsies Group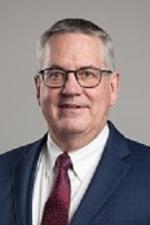 Paul Lowrey
President, Steel ResearchAssociates, LLC
Paul Lowrey is the President of Steel Research Associates, LLC. He has been in the steel industry for 25 years and has conducted over 200 customized market studies for steel producers and peocessors. Prior to steel, Paul worked in the energy indstry for 10 years. In addition to his consulting work, Paul is a gues speaker at industry conference and writes articles for industry trade publications.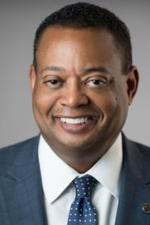 Philip K. Bell
President, Steel Manufacturers Association (SMA)
Philip K. Bell is President ot the Washington, D.C. based Steel Manufacturers Association (SMA). Prior to joining the SMA in 2013, Mr. Bell served as Director of External Communications and Public Affairs for Gerdau North America. He is a 30-year industry veteran, who gained an interest in the steel industry while serving as a production and maintenance supervisor at Elements Chromium in Corpus Christi, Texas during the 1980s. He has held executive level positions in operations, human resources and public affairs with Gerdau, the SGL Carbon Group, Qualitech Steel Corporation and Elementis Chromium.
Mr. Bell currently serves on the U.S. Department of Commerce International Trade Advisory Committee on Steel (ITAC7), advising the Secretary of Commerce and United States Trade Representative on trade policy, trade agreements, and other trade related matters that benefit U.S. businesses, workers, and the economy.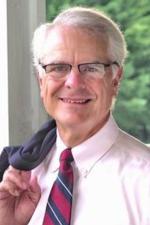 Lewis Leibowitz
Principle, The Law office of Lewis E. Leibowitz
Lewis Leibowitz is a prominent international trade and customs attorney based in Washington, D.C. He advises clients on international trade opportunities and challenges dealing with domestic and international law and government policy. He speaks and writes frequently on international trade and legal policy issues. Lewis has long experience with international trade matters involving government regulations, administrative and judicial proceedings. He has worked on trade issues involving the steel industry, the automotive industry, textiles, agriculture and many other industries. A well-known champion of "consuming industries," he has worked to guide coalitions aimed at reducing trade barriers, whether imposed by presidential action or administrative decisions. Lewis is a past Chairman of the National Association of Foreign Trade Zones (NAFTZ) and assisted in the creation of the World Free Zones Organization (WFZO). He is an acknowledged leader in foreign trade zone law and policy.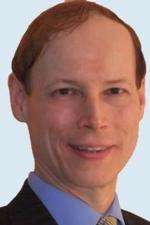 Richard Chriss
President, American Metals Supply Chain Institute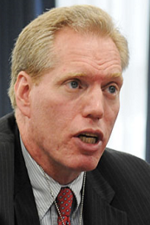 Kevin Dempsey
President & Chief Executive Officer, American Iron and Steel Institute
Kevin Dempsey is the President and Chief Executive Officer of the American Iron and Steel Institute (AISI), representing the interests of American steel producers. He previously served as Senior Vice President of Public Policy and General Counsel to the Institute for the past 11 years during which AISI achieved key policy successes; including: implementation of Section 232 trade remedies to preserve the steel industry's key role in national and economic security, the enhancement of historic legislation to strengthen trade laws, successful infrastructure initiatives to benefit the steel industry and numerous measures that enhance steel manufacturing competitiveness.
Before joining AISI, Dempsey was a partner at Dewe & LeBoeuf, a global law firm. Dempsey litigated numerous international trade cases on behalf of U.S. steel producers and other U.S. industries before the U.S. International Trade Commission, the U.S. Department of Commerce, and the U.S. courts. He served as counsel to several U.S. Steel producers in the successful Section 201 investigatoin on steel products.
Dempsey also previously served as counsel to Senator John C. Danforth (R-MO) and the U.S. Senate Committee on Commerce, Science and Transporation. While on the staff of the Senate Commerce Committee, he participated in the development of the acid rain cap-and-trade system established by the Clean Air Act Amendments of 1990. later, while serving on Senator Danforth's personal staff and again on the staff on the Senate Commerce Committee, he played a key role in the drafting of the implementing legislation for the North American Free Trade Agreement (NAFTA) and the GATT Uruguay Round Trade Agreements.
Dempsey has, and continues to, work extensively on international trade negotiations given his considerable experience with U.S. and international law related to subsidies, trade remedies, market access, intellectual property rights, and product standards, as well as U.S. legislative procedures for authorizing and implementing trade agreements
Dempsey received his Juris Doctor Degree from Harvard Law School and a Bachelor of Arts in History from Washington University in St. Louis.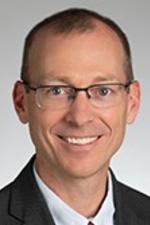 Josh Spoores
Principal Analyst - Steel CRU
Joining CRU in 2012, Mr. Spoores is Head of Steel Analysis in North America and editor of CRU's market leading Steel Sheet Monitor and Steel Monitor. He also forecasts prices, demand, production and trade of sheet and plate products for both Canada and the US for CRU's steel sheet and plat market outlooks. Prior to this role at CRU, he was a Senior Marketing Analyst at Severstal North America, founder of Steel Reality, a forward-looking market analysis firm using a models-based approach for flat rolled and plate steel. He was also the Market Research Manager at Majestic Steel USA, one of the largest flat rolled service centers in the USA. He has a Bachelor of Science degree in Business Administration from Bowling Green State University.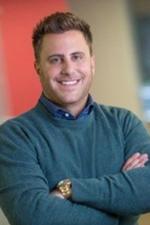 Todd Leebow
President and CEO, Majestic Steel USA
Todd Leebow is President and CEO of Majestic Steel USa, a leading service center within the flat-rolled steel sector. Mr. Leebow joined the company in 2007, focused on supply chain management and innovation. Under his leadership, Majestic Steel USa has invested in talent and technology to lead the company into the next generation.
Mr. Leebow is a vocal advocate for the steel industry and has a vision of leading the metals industry into the digital era. He is Founder and Executive Chairman of Felux, an independent digital marketplace anc community for the steel and metals industry.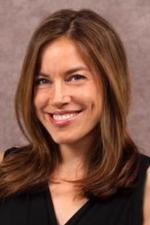 Timna Tanners
Managing Director, Wolfe Research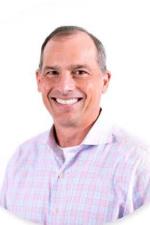 John Farley
Chief Operating Officer and Senior Vice President, McNICHOLS Company
John Farley has served in the steel industry for over 32 years with management experience in sales, operations, supply, and logistics.
Founded in 1952, McNICHOLS is the leading supplier of Specialy Metals & Fiberglass Products. The Company is focused on serving a wide range of industries through superior Service, Quality and Performance and is committed to providing an exceptional customer experience at every touchpoint. Since joining McNICHOLS in 2005, John has helped the Company achieve record growth and expansion and is responsible for the "The Hole Network" of 19 nationwide locations with oversight of sales, operations, supply, logistics, and quality.
John received his B.S. degree in Business and Economics from Lehih University and M.B.A from Johns Hopkins University. He currently serves on the Executive Committee for the Salvation Army of Tampa and is the former president of the Juvenile Diabetes Foundation for Tampa Bay. He and his wife Megan have three children and reside in Tampa, FL.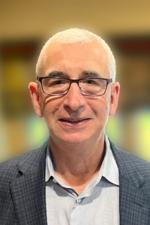 Bill Speigel
President of Southwark Metal Manufacturing Company
Bill Speigel is the President of Southwark Metal Manufacturing Company, which has been manufacturing prefabricated sheet metal duct and fittings for residential and light commercial HVAC construction for over 75 years. He has a BS from Syracuse University majoring in Accounting and has been developing strong partnerships in the industry for over 40 years. Southwark Metal Mfg. Co. is headquartered in Philadelphia, Pensylvania with seven state-of-the-art manufacturing locations across the United States.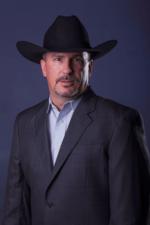 Chris Shipp
Vice President Supply Chain/Procurement at Priefert
Born and raised in Texarkana, Texas, Chris Shipp joined the U.S. Navy in 1988, serving for 22 years in Special Operations primarily deploying on submarines the majority of his career. He led over 28 missions supporting the Global War on Terrorism and other combat military operations. After retiring from the U.S. Navy in 2010, he moved back to East Texas and joined the team at Priefert. Priefert is a global leader in Farm/Ranch/Rodeo equipment manufacturing while also having a significant growing footprint in the Steel Service Center sector. Chris has held additional titles of VP of Sales Priefert Steel and Director of Procurement. Chris received his M.A. in Management from American Military University.