2024 Speakers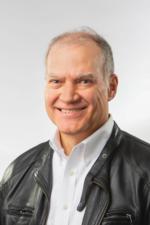 Alan Amici
President and CEO of the Center for Automotive Reasearch (CAR)
Alan joined CAR after a 35+ year career with Chrysler and TE Connectivity, holding a variety of positions in engineering, manufacturing, and service. His roles atTE Connectivitiy included VP & CTO of Transportation Solutions and VP of Engineering and Automotive Americas. Highlights of his tenure at Chrysler include Head of Global Uconnect - Infotainment and Connected Car Platform, Head of Electrical/Electronics Engineering (Torino, Italy & Auburn Hills, Michigan), and Senior Manager of Global Service & Parts (Stuttgart, Germany).
Alan is the owner of two patents and is the recipient of the Walter P. Chrysler Technology Award. He holds an MBA, a Master of Science degree, and a Bachelor of Science degree in Electrical Engineering from the University of Michigan. He currently serves on the Board of Advisors at Penn State Harrisburg and the Department of Industrial Engineering at Wayne State University. He is a graduate of teh Chrysler Institute of Engineering.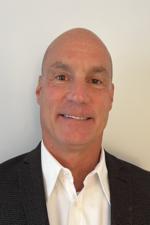 Tim Berra
CEO, Heidtman Steel
Tim Berra is the CEO of Heidtman Steel Products, a member of the Board of Directors of Centaur Inc. and a member of the Board of Directors of the Oxalosis and Hyperoxaluria Foundation.
For twenty-nine years, Tim has been privileged to work with an extremely talented group of Heidtman employees all striving to find innovative steel solutions for their customers and fair returns to their stakeholders.
He began his career at Heidtman Steel in 1995 as an Account Manager. He was promoted into positions of increasing responsiblility until he was named President in 2004 and added the CEO title in 2017. Prior to Tim's career at Heidtman, he held significant positions of responsibility with Emerson Electric.
Tim received a full athletic scholarship to the University of South Carolina where he earned a BS degree in Management Science and Marketing. Tim's hobbies include running, biking, playing soccer and golf.
Fred Castonguay
Senior Vice President-South Atlantic, Ports America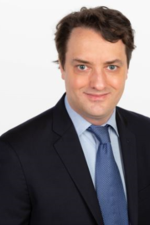 Michael Cowden
Senior Editor, Steel Market Update
Michael Cowden is a senior editor for Steel Market Update (SMU). Cowden has covered the steel industry since 2007. He has since 2014 specialized in flat-rolled steel but has previously reported on steel long products, steel pipe and tube as well as aluminum. Before joining SMU, Cowden held reporting jobs at Fastmarkets AMM in Chicago - where he was involved in launching AMM's daily hot-rolled coil index, the Associated Press in Pittsburgh, and the Cambodia Daily in Phnom Penh. He has also worked as a copy editor and in marketing at the University of Chicago Press. Cowden has a bachelor's degree in English from the University of Chicago and a master's degree from Northwestern University's Medill School of Journalism.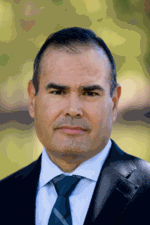 Michael D. Garcia
Chief Executive Officer, Algoma Steel Inc.
Michael Garcia was appointed Chief Executive Officer of Algoma Steel Inc. in June 2022. Before joining Algoma, Mr. Garcia gained more than 30 years of international management experience in steel, pulp & paper, and aluminum. Most recently, Mr. Garcia spent seven years at Domtar Corp. as President of the Pulp and Paper Division and before that, three years at Evraz-Highveld steel & Vanadium in South Africa where he served as Chief Executive Officer. Earlier in his career, Mr. Garcia spent eight years at Alcoa in multiple roles, most recently as Vice President of Sales and Marketing of Alcoa Asia. Previously he served five years in the United States Army as an Armor officer with the Third Armored Cavalry Regiment and is a veteran of Operation Desert Storm.
He currently serves on the board of Alliant Energy Inc., a public utility holding company. Mr. Garcia holds a computer science degree from the United States Military Academy at West Point, NY, and an MBA from Harvard Business School.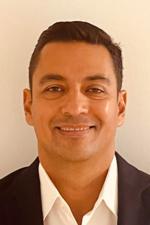 Jose Gasca
Managing Director, Metrading International AG-Lugano, Switzerland
Jose F. Gasca began his career in international trade and finance at the age of 19 when he joined the Mexican Ex-im Bank (Bancomext). Three years later, he worked for AHMSA, the largest integrated steel mill in Mexico, where he spent seven years in marketing, sales, production and technical development. During this time, Jose worked for two years in Brussels, Belgium, seconded to the International Iron and Steel Institute, now World Steel Association as The World Steel Fellow.
In 2002 Jose joined German steel trading house Man Ferrostall in Long Beach, California and then in Houston, Texas. In 2005 Jose was invited to join Coutinho Caro & Co. (CCC Steel) and moved to Hamburg, Germany where he became Managing Director for Flat Products with global responsibilities. In 2008, Jose had an active role in the merger of CCC Steel with Ferrostaal, and continued as Managing Director of the new organization, Coutinho & Ferrostaal based in Germany.
In 2012 he was invited to join the Turkish steel group Colakoglu, with the objective of opening a U.S. based subsidiary that would exclusively distribute the mill's products, and other materials from Turkey into North America. in 2016 Jose joined the Swiss based steel trading house Metrading Interntional AG as Managing Director.
Today, Jose Gasca is based in Lugano, Switzerland and Scottsdale, Arizona, USA. Jose is Vice Chairman of AMSCI (formerly AIIS) and also is a member of the board of Urbix Resources, acompany focussed on developing high end graphit alternatives for EV batteries and other clean energy solutions.
Alex Hacking
Head of Americas Metal & Mining, Citi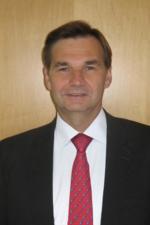 Dr. Walter Kemmsies
Managing Partner, The Kemmsies Group
Dr. Walter Kemsies is the managing partner of The Kemsies Group, where he executes initiatives for public and private sector clients who have interests in or properties proximate to seaports and airports throughout North America.
Walter is widely viewed as one of the foremost experts on ports, rail and infrastructure in the U.S. His areas of expertise include, but are not limited to, demand forecasting, maritime and overal global trade regulatory issues, public/private port and infrastructure financing as well as long term strategic planning/capital investment. Walter's professional experience working and living in Europe, Latin America and Asia uniquely qualifies him as a global trade economist.
He currently several major U.S. Port Authorities and is routinely asked to work on complex issues with various investment banks, private equity firms and public regulatory agencies. He provides substantial support to the freight movement industry via publication of port volume data for the American Association of Port Authorities, presenation at major international industry conferences, and advising the U.S. Department of Commerce on supply chain competitiveness. Walter recently testified to the U.S. State Transportation and Commerce Subcommittee on issues affecting the freight industry. He has also published reasearch in scholarly journals and provided expert testimony to the U.S. Senate Transportation and Commerce Subcommtitee.
Walter is an advisor to the U.S. Department of Commerce Advisory Committee on Supply Chain Competitiveness and a member of the Georgia Governor's Council on Economic Advisors. He was a member of the Department of Transportation's National Task Force on Transprtation Infrastructure Valuation from 2012 to 2018.
He holds a Doctorate degree in Economics from Texas A&M University, a Master of Arts in Economics from Florida Atlantic University, and a Bachelor of Arts in Economics from Florida Atlantic University.
Chris Kuehl
Managing Director, Armada Corporate Intelligence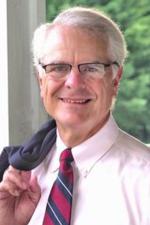 Lewis Leibowitz
Principal, The Law Office of Lewis E. Leibowitz
Lewis Leibowitz is a prominent international trade and customs attorney based in Washington, D.C. He advises clients on international trade opportunities and challenges dealing with domestic and international law and government policy. He speaks and writes frequently on international trade legal and policy issues. Lewis has long experience with international trade matters involving government regulations, administrative and judicial proceedings. He has worked on trade issues involving the steel industry, the automotive industry, textiles, agriculture and many other industries. A well-known champion of "consuming industries," he has worked to guide coalitions aimed at reducing trade barriers, whether imposed by presidential action or administrative decisions. Lewis is a past Chairman of the National Association of Foreign Trade Zones (NAFTZ) and assisted in the creation of the World Free Zones Organization (WFZO). He is an acknowledged leader in foreign trade zone law and policy.
Marc Lerman
Chief Commercial Officer, Steel Warehouse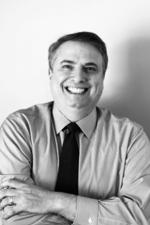 Anton Posner
Chief Executive Officer, Mercury Resources LLC
Mercury Resources provides full supply chain services to the global metals, steel, and industrial commodity markets. Founded in 2016, Mercury Resources has diverse experience providing total solutions to producers, consumers, trading companies and banks involved in the commodity trade space.
Prior to joining Mercury Resources, Anton was Chief Executive Officer of CWT Commodities USA, the North American unit of the Singapore based global logistics and financial services company CWT Limited. Over his career Anton held positions at supply chain management companies and steamship lines including sales and marine operations.
Anton holds a Bachelor of Science degree in Marine Transportation/Business Administration from The State University of New York Maritime College and Fort Schuyler where he also obtained his Unites States Merchant Marine License as a Third Mate. After his academic career at SUNY Maritime, Anton served as an office in the United States Naval Reserve in various units including as a junior officer in Naval Control of Shipping unit in New York.
Anton has lectured at several colleges an universities on the business of logistics including The State University of New York Maritime College, The United States Merchant Marine Academy, and Baruch College of the City University of New York.
Rick Preckel
Partner, Preston Pipe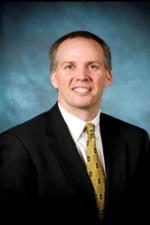 James (Jim) R. Schaaf
Group Vice President-Metals & Construction, Norfolk Southern Corporation
A native of Erie, PA Jim graduated from Penn State University with a BS in Marketing and Drexel University with an MBA. He started his career with Consolitated Rail Corporation (Conrail) in 1987 and progressed through various commercial positions
Jim joined Norfolk Southern in 1998 after their joint acquisition of Conrail. He was promoted to his current position in March 2007. Jim is respoonsible for the corporation's Metal & Construction line of business, representing approximately $2 billion in annual revenue. He is directly charged with the strategy and implementation of the Sales and Marketing efforts within the Metals and Construction team and manages relationships with many of Norfolk Southern's top customers while also serving in a mentorship role to his employees.
Jim, his wife Sherry, and daughter Alexis reside in Roanoke, VA.
Charles Schmitt
Executive Vice President and Head of SSAB Americas, SSAB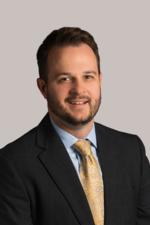 Dave Schollaert
Senior Analyst and Editor for Steel Market Update
David joined SMU after more than a decade in the metals and mining industry in a myriad of different roles. Much of his experience and expertise is within the coverage and analysis of steel-making raw materials and served previously as senior editor of the CRU Prices Service. Most recently, however, before his return to market analysis, David held roles as a metal buyer and an operations manager for raw material suppliers.
Ken Simonson
Chief Economist, Associated General Contracotrs of America (AGC)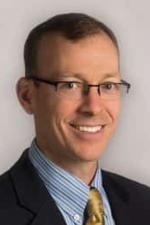 Josh Spoores
Josh Spoores is Principal Analyst - Steel at CRU

Joining CRU in 2012, Mr Spoores is Head of Steel Analysis in North America and editor of CRU's market leading Steel Sheet Monitor and Steel Monitor. He also forecasts prices, demand, production and trade of sheet and plate products for both Canada and the US for CRU's steel sheet and plate market outlooks. Prior to this role at CRU, he was a Senior Marketing Analyst at Severstal North America, founder of Steel Reality, a forward-looking market analysis firm using a models-based approach for flat rolled and plate steel. He was also the Market Research Manager at Majestic Steel USA, one of the largest flat rolled service centres in the USA. He has a BSc in Business Administration from Bowling Green State University.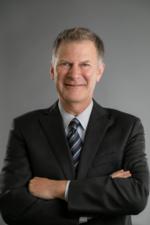 Dave Stickler
Chief Executive Officer, Hybar LLC
Hybar was formed in August 2023, and is now building a $700 million environmentally sustainable scrap metal recycling steel rebar mini mill in Arkansas.
Dave also serves as senior managing partner of Global Principal Parters. Global Principal Partners structures, raises and provides capital for metals related projects, includeing large greenfield start-up projects. Dave has invested in, structured and raised pillions of dollars of capital for numerous high-profile flat-steel mini mill projects in North America and Asia. Dave frequently provides ongoing management assistance to the projects Global Principal Partners invests in.
Brion Talley
CEO/President, JFE Shoji America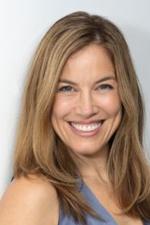 Timna Tanners
Managing Director, Wolfe Research
Timna Tanners is a managing director covering 20 equities in the Americas Metals and Mining sector in addition to forecasting relevant commodities at Wolfe Research, a premier equity research firm. She is a regular speaker at steel industry conferenced and hosts frequent events for clients with corporates and industry experts. Her insights have been featured regularly on business media, such as CNBC and Bloomberg News, including the trademarked term Steelmageddon®. Timna has been ranked #1 in Institutional Investor's All America Poll for nine consecutive years. Prior to October 2021, Timna covered Metals and Mining and Bank of America Securities for over 10 years, and covered the sector for over eight years previously at UBS Investment Bank.
Timna holds an MBA from UCLA, a Masters in Journalism from Northwestern University, and a BA in Politics from Pomona College.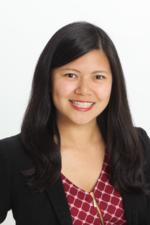 Estelle Tran
Prices Lead Steel, CRU
Estelle Tran is a prices lead for CRU, based in Pittsburgh, PA. Estelle joined CRU as a steel and ferroalloy prices analyst in 2017. She is the primary contact for the data providers who contribute to the CRU Midwest flat roll indices, and she produces the monthly Steel Market Update Service Center Inventories Report. She started her career in the metals industry in 2011 and, over the years, has covered the flat-rolled steel, long steel, and primary aluminum markets as well as trade issues. Estelle is on the board of the Association of Women in the Metal Industries' Pittsburgh Chapter and serves as the vice chair for the Northwest Region. She earned a B.A. degree from the University of Pittsburgh, double majorign in English Writing and History.