2021 Speakers - 2022 Speakers announced in due course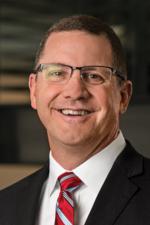 Leon Topalian, Nucor Corporation - Keynote Speaker
President & CEO, Nucor Corporation
Leon joined Nucor in 1996 as a project engineer at Nucor Steel Berkeley in Hugor, South Carolina and was promoted to Cold Mill Production Supervisor n 1998. From 2002 to 2009, Leon held various leadership positions throughout Nucor in Australia, at Nucor Steel South Carolina and Nucor Steel Kankakee. He was promoted to General Manager of Nucor Steel Kankakee in 2011 and Vice President in 2013. In 2014, Leon was named Vice President and General Manager of Nucor Yamato Steel Company. In May 2017, he was appointed Executive Vice President of Beam and Plate Products for Nucor Corporation. In September 2019, Leon was appointed President and Chief Operating Officer of Nucor Corporation. On January 1, 2020 he became President and Chief Executive Officer of Nucor Corporation.
Leon serves on Nucor's Board of Directors. He also serves as a board member for the American Iron and Steel Institute and World Steel Association. Leon graduated from Massachusetts Maritime Academy with a Bachelor of Science degree in Marine Engineering.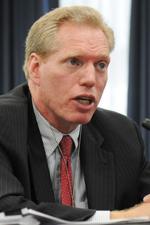 Kevin Dempsey, American Iron and Steel Institute
President and CEO
Kevin Dempsey is the President and Chief Executive Officer of the American Iron and Steel Institute (AISI), representing the interests of North American steel producers. He previously served as a Senior Vice President of Public Policy and General Counsel to the Institute for the past 11 years, during which AISI achieved key policy successes; including: implementation of Section 232 trade remedies to preserve the steel industry's key role in national and economic security, the enactment of historic legislation to strengthen trade laws, successful infrastructure initiatives to benefit the steel industry and numerous measures that enhance steel manufacturing competitiveness.
Before joining AISI, Dempsey was a partner at Dewey & LeBoeuf, a global law firm. Dempsey litigated numerous international trade cases on behalf of U.S. steel producers and other U.S. industries before the U.S. International Trade Commission, the U.S. Department of Commerce, and the U.S. courts. He served as counsel to several U.S. Steel Producers in the successful Section 201 investigation on steel products.
Dempsey also previously served as counsel to Senator John Danforth (R-MO) and the U.S. Senate Committee on Commerce, Science and Transportation. While on the staff of the Senate Commerce Committee, he participated in the development of the acid rain cap-and-trade system established by the Clean Air Act Amendements of 1990. Later, while serving on Senator Danforth's personal staff and again on the staff of the Senate Commerce Committee, he played a key role in the drafting of the implementing legislation for the North America Free Trade Agreement (NAFTA) and GATT Uruguay Round Trade Agreements.
Dempsey has, and continues to, work extensively on international trade negotiations given his considerable experience with U.S. and international law related to subsidies, trade remedies, market access, intellectual property rights, and product standards, as well as U.S. legislative procedures for authorizing and implementing trade agreements.
Dempsey received his Juris Doctorate Degree from Harvard Law School and Bachelor of Arts in History from Washington University in St. Louis.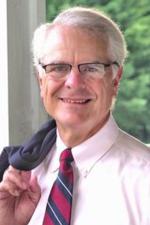 Lewis Leibowitz, The Law Offices of Lewis E. Leibowitz
Principal, The Law Office of Lewis E. Leibowitz
Lewis Leibowitz is a prominent international trade and customs attorney based in Washington, D.C. He advises clients on international trade opportunities and challenges dealing with domestic and international law and government policy. He speaks and writes frequently on international trade legal and policy issues. Lewis has long experience with international trade matters involving government regulations, administrative and judicial proceedings. He has worked on trade issues involving the steel industry, the automotive industry, textiles, agriculture and many other industries. A well-known champion of "consuming industries," he has worked to guide coalitions aimed at reducing trade barriers, whether imposed by presidential action or administrative decisions. Lewis is a past Chairman of the National Association of Foreign Trade Zones (NAFTZ) and assisted in the creation of the World Free Zones Organization (WFZO). He is an acknowledged leader in foreign trade zone law and policy.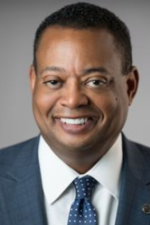 Phil Bell, Steel Manufacturers Association
President, Steel Manufacturers Association (SMA)
Philip K. Bell is President of the Washington, D.C. based Steel Manufacturers Association (SMA). Prior to joining the SMA in 2013, Mr Bell served as Director of External Communications and Public Affairs for Gerdau North America. He is a 30-year industry veteran, who gained an interest in the steel industry while serving as a production and maintenance supervisor at Elementis Chromium in Corpus Christi, Texas during the 1980s. He has held executive level positions in operations, human resources and public affairs with Gerdau, the SGL Carbon Group, Qualitech Steel Corporation and Elementis Chromium.

Mr Bell currently serves on the U.S. Department of Commerce International Trade Advisory Committee on Steel (ITAC7), advising the Secretary of Commerce and United States Trade Representative on trade policy, trade agreements, and other trade related matters that benefit U.S. businesses, workers, and the economy.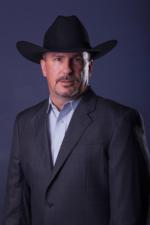 Chris Shipp, Priefert Manufacturing/Priefert Steel
Chris Shipp is currently the Vice President of Supply Chain at Priefert Manufacturing/Priefert Steel located in Mount Pleasant, Texas. Born and raised in Texarkana TX he joined the U.S. Navy in 1988, serving for 22 years as a Cryptologic Technician. Deploying on submarines the majority of his career, he led over 28 missions supporting the Global War on Terrorism and other military special operations. He retired from the Navy in 2010, and moved to back to East Texas where he joined the family ran business of Priefert Manufacturing; the largest Farm/Ranch/Rodeo manufacturer in the country. He started working for Priefert as a Purchasing Agent and in 2011 he was promoted to Director of Purchasing. In 2016, he assumed the role of General Manager of Priefert Steel Sales and in 2017 was promoted to the role of Vice President. In 2019 he was promoted to Vice President of Supply Chain. Today, Priefert ships over 15,000 tons of steel products a month from their combined manufacturing and steel service center business, while employing over 950 people at 3 locations in Texas and Arkansas.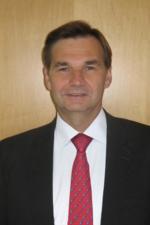 Dr. Walter Kemmsies, The Kemmsies Group
Managing Partner, The Kemmsies Group
Dr. Walter Kemsies is the managing partner of The Kemsies Group, where he executes initiatives for public and private sector clients who have interests in or properties proximate to seaports and airports throughout North America.
Walter is widely viewed as one of the foremost experts on ports, rail and infrastructure in the U.S. His areas of expertise include, but are not limited to, demand forecasting, maritime and overal global trade regulatory issues, public/private port and infrastructure financing as well as long term strategic planning/capital investment. Walter's professional experience working and living in Europe, Latin America and Asia uniquely qualifies him as a global trade economist.
He currently several major U.S. Port Authorities and is routinely asked to work on complex issues with various investment banks, private equity firms and public regulatory agencies. He provides substantial support to the freight movement industry via publication of port volume data for the American Association of Port Authorities, presenation at major international industry conferences, and advising the U.S. Department of Commerce on supply chain competitiveness. Walter recently testified to the U.S. State Transportation and Commerce Subcommittee on issues affecting the freight industry. He has also published reasearch in scholarly journals and provided expert testimony to the U.S. Senate Transportation and Commerce Subcommtitee.
Walter is an advisor to the U.S. Department of Commerce Advisory Committee on Supply Chain Competitiveness and a member of the Georgia Governor's Council on Economic Advisors. He was a member of the Department of Transportation's National Task Force on Transprtation Infrastructure Valuation from 2012 to 2018.
He holds a Doctorate degree in Economics from Texas A&M University, a Master of Arts in Economics from Florida Atlantic University, and a Bachelor of Arts in Economics from Florida Atlantic University.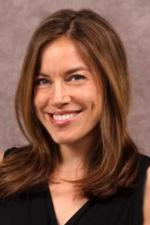 Timna Tanners, Bank of America
Managing Director in Americas Equity Research
Bank of America

Timna Tanners is a Managing Director in Americas Equity Research at Bank of America Merrill Lynch, covering North and South American metals and mining companies and U.S. building materials. She has covered the Metals and Mining sector since 2002. Regular research publications include: a quarterly U.S. metal buyer survey and a weekly Metals Musings note. Tanners sponsors field trips to facilities and hosts steel buyer lunches/dinners. She and the team were ranked #1 in Metals and Mining in the Institutional Investor All-America Research Poll from 2013 to 2018. Tanners has been at BofA Merrill Lynch since 2011 and began her career in 2002 at UBS. Tanners has a BA in politics from Pomona College, an MS in journalism from Northwestern University, and an MBA from UCLA. She is based in New York.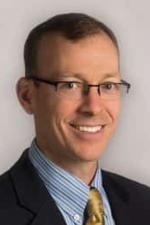 Josh Spoores, CRU
Josh Spoores is Principal Analyst - Steel at CRU

Joining CRU in 2012, Mr Spoores is Head of Steel Analysis in North America and editor of CRU's market leading Steel Sheet Monitor and Steel Monitor. He also forecasts prices, demand, production and trade of sheet and plate products for both Canada and the US for CRU's steel sheet and plate market outlooks. Prior to this role at CRU, he was a Senior Marketing Analyst at Severstal North America, founder of Steel Reality, a forward-looking market analysis firm using a models-based approach for flat rolled and plate steel. He was also the Market Research Manager at Majestic Steel USA, one of the largest flat rolled service centres in the USA. He has a BSc in Business Administration from Bowling Green State University.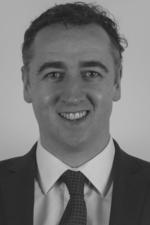 Derek Langston, Simpson Spence Young (SSY)
Derek Langston is responsible for the running of SSY Consultancy & Research Ltd., part of the Simpson Spence Young (SSY) shipbroking group. In this capacity he helps to co-ordinate SSY's analysis and forecasting of the dry bulk and tanker shipping markets, with personal expertise in dry bulk freight analysis. He joined Simpson Spence Young in 2003 from a background in both commercial and academic research, has been based in both the London and Singapore offices and was appointed Head of Research at the end of 2018.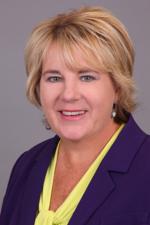 Rebecca Brewster, ATRI
Rebecca Brewster is President and Chief Operating Officer of the American Transportation Research Institute. ATRI is the trucking industry's not-for-profit reasearch organization, whos mission is research to improve the industry's safety and productivity.
Rebecca is the recipient of several awards including Fleet Owner magazine's 2016 Outstanding Women in Trucking, and the 2013 Influential Woman in Trucking award.
Rebecca has with ATRI for over 28 years. Prior to that, she was the Public and Governmental Affairs Director for the Cary, North Carolina Chamber of Commerce and a Fleet Analyst for Moen, Inc. Rebecca has a B.A. in English from Wofford College.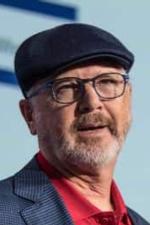 John Packard, Steel Market Update - Master of Ceremonies
President and CEO, Steel Market Update
John Packard is the President and CEO of Steel Market Update, part of CRU Group. Mr Packard spent 31 years actively selling steel in the service center, trading company and steel mill segments of the industry. He founded Steel Market Update in 2004 as a way of communicating with his customers. In 2008, Steel Market Update was incorporated as a provider of market intelligence to the steel industry and, in 2018, the company was purchased by the CRU Group. Mr Packard is a frequent speaker at industry and financial events. He is also the founder of the SMU Steel 101, Managing Price Risk and custom steel training workshops. He also founded the SMU Steel Summit Conference, which has become the leading steel conference in North America.